Manage Your Team, Assets, Inventory & Much More! Software Designed For Construction Companies & Contractors. For a 14-Day Free Trial, click here!
A Full Featured Field Service Management System Designed to Have Full Control of Your Projects, Tasks & Your Sub-Contractors.
See Live Progress of Current Jobs
Plan Maintenance Jobs in Advanced
Appoint Multiple Workers to One Job
Track Any Delays & Act Immediately!
Prevent Staff Schedule Conflicts Easily
Job Planner Helps Staff Schedule New Jobs on the Desktop, Mobile or Tablet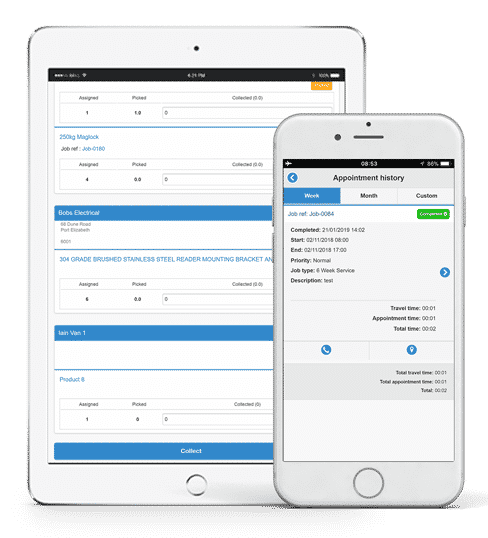 The Perfect Tool for the Construction Industry
Eworks Manager is the perfect software for the
Construction Industry
. Our
Scheduling Software
allows your field technicians to schedule recurring jobs for those jobs that happen on a daily, monthly or yearly basis. Based on a recurrence rule, work will automatically be created within the system which the admin staff can then easily assign to mobile users. This saves time from having to manually create a job every time that job needs to be completed. This form of scheduling is a great way to plan maintenance work.
With Eworks Manager's
construction software
, you can effortlessly manage construction projects. Once you assign field staff to a job, they can then easily capture their time spent on a job via the
Mobile App
. This rids you of the hassles of manual time sheets. Also, with our handy
project planner
, you can now plan your projects in advance and add up relevant costs. You can also
estimate
faster for work done – which means you can get paid quicker.
With our software, your office staff are also immediately notified when your field technicians cannot access the given work site. By selecting 'No Access' on the App, your field staff can trigger this alert. This gives your office staff the opportunity to reschedule the job. You can also let the client know and assign those same workers to another job – all with a few clicks.
Our construction software is the perfect system for all
construction corporations
. Once applying the system to your workforce, you will wonder how you managed without it.
Unlike most
Field Service Management
Software out there, we provide
constant support
to all our customers. Whether you have a quick question, require some more training on the admin system or the app, or need a bespoke change, we are always here to help with our super friendly customer service team and 24/7 support email. If you're ready to ditch the paperwork and start your Eworks journey, sign up for your
14-day FREE trial
and try it out for yourself!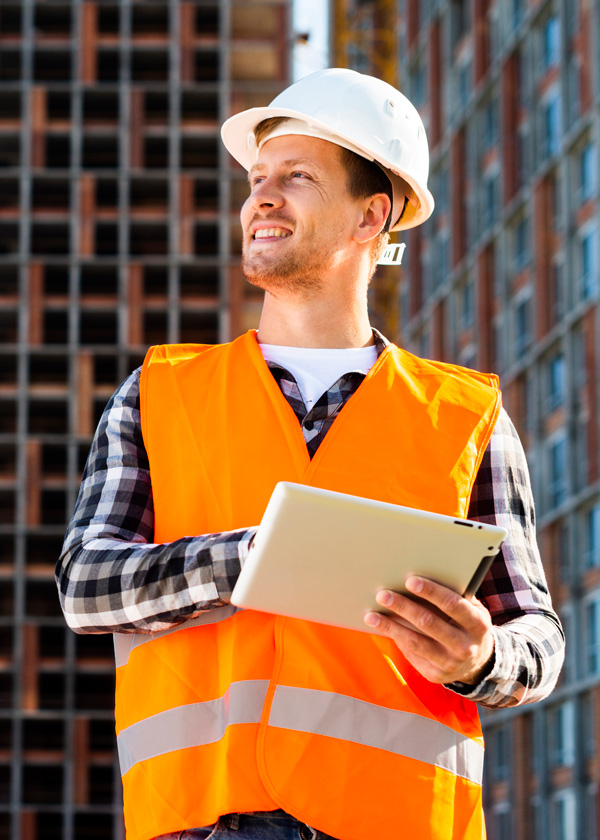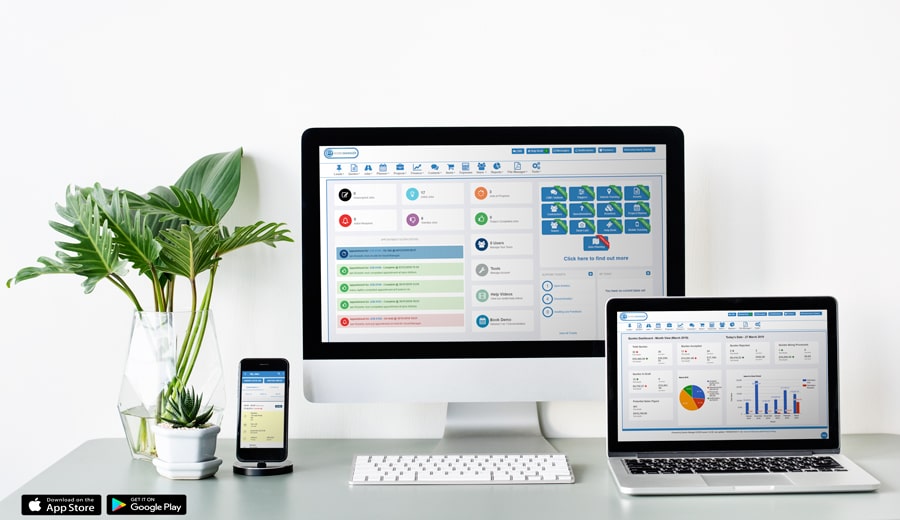 Our contractor software allows you to have an overview of your corporation's profits and losses while the project is underway.
This opens the opportunity to quickly transform your losses into profit. You can also view employee reports and track your field technicians' time spent on a job. This allows you to spot any unproductive field technicians within the team. In
the system
, you can also create triggers to notify your staff of upcoming events and tasks. This is especially handy in the case whereby a job is overdue.
Easily create, manage and maintain recurring and reactive jobs with Eworks Manager's
Asset Management
feature. This feature also allows you to manage invoices against assets, recurring invoices and maintenance services. All of this allows you to keep track of your internal assets, whether that be your vehicles, customer assets, and construction materials. Also, never miss a warranty date or service by capturing all your assets in one system.
Read more about how our software can help contractors and subcontracting companies


How Can Eworks Manager Assist Sub-Contractors?
With our contractor plugin, we offer sub-contractors ease of mind! Eworks Manager's Contractor Software can be used both in the office and on site with our Admin System and Mobile App. We offer a package whereby you can add a multitude of contractors to the system. Once added to the system, you can then send out work sheets to contractors which they will then receive via email.


With our contractor plugin you can:
Send work information via email
Schedule work to your contractors based on their locations
Manage work for external contractors
Keep all your work in one place without giving access to external corporations
Add a multitude of contractors to the system for one set price
Contractors can also approve and accept the work on the system
Re-active Jobs
Immediately dispatch emergency work to your contractors through the job section. Once dispatched, your contractors will then receive the work via email which they can either accept or decline. This process also ensures that your customers are informed.
Planned Work
With out Contractor software you can also plan work ahead of time for your contractors. As well as this, you can also easily send out work sheets for the work planned in advance so your contractors can prepare better for the job.