Ideal System For Locksmith Companies For Managing Your Workload. For a 14-Day Free Trial, click here!
A Full Featured Task Management System Designed to Streamline Your Entire Business from Start to End.
Create, Assign & Schedule Jobs
Track Staff & Monitor Progress
Authorise & Invoice Immediately
Create, Customise & Email Quotes – Anytime, Anywhere!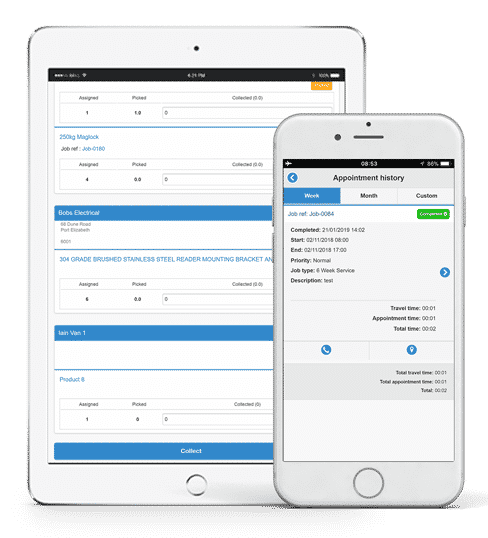 Locksmith Software
How Can Eworks Manager Help Locksmiths?
Eworks Manager is the perfect solution for locksmiths as it allows locksmith technicians to manage and monitor all planned and reactive work in one digital place. With our
Locksmith Software
, your technicians can easily create estimates on either the
admin system
or the
Mobile App
. Supervisors can also plan and log jobs for field technicians with our user-friendly
drag and drop planner
feature. Once the work is complete, you can then easily manage your invoices in our financial section of the software. That, or we can integrate your system into your Sage, QuickBooks or Xero account.
Estimating
With Eworks Manager's
software for locksmiths
, technicians can create and manage
estimates
within minutes. As the estimate is being processed you can furthermore easily change the status of it to keep up to date with which ones to follow up on.
Invoicing
Because there are various ways of
invoicing
in the system, you can easily meet your client's needs. Locksmith technicians can invoice from the site as soon as the job is complete, or they can invoice from the office. In both situations, your workforce can record the payment. Alternatively,
we integrate into Sage, Xero, and Quickbooks
. With these, we provide a seamless approach into each system.
Planned Maintenance
With our planner, you can easily track all work in one place and plan out your week, month or year efficiently. Jobs can be scheduled on a daily, weekly, monthly or yearly basis. All you need to do is set a
recurrence rule
and the system will then automatically run the job a few days before the appointment is due. All that is left to do is to assign a locksmith to the given job.
Reactive Job Management
Your workforce can easily log new jobs with our drag-and-drop planner feature. As the client phones in to book work, your staff can simply drag and drop the job into the planner. Your locksmith technicians will then receive an alert notifying them of the available work. Your locksmiths can also upload
photos
and a customer signature to relevant
worksheets
whilst on site. As well as this, they can also attach expenses, receipts and other digitized documentation to the job via the Mobile App.