A Full Featured Management & Scheduling System Designed to Streamline Your Entire Business from Start to End.
Create, Assign & Schedule Jobs On The Move
Give Access To Your Staff
Organise Your Team & Jobs Accordingly
Prevent Staff Schedule Conflicts Easily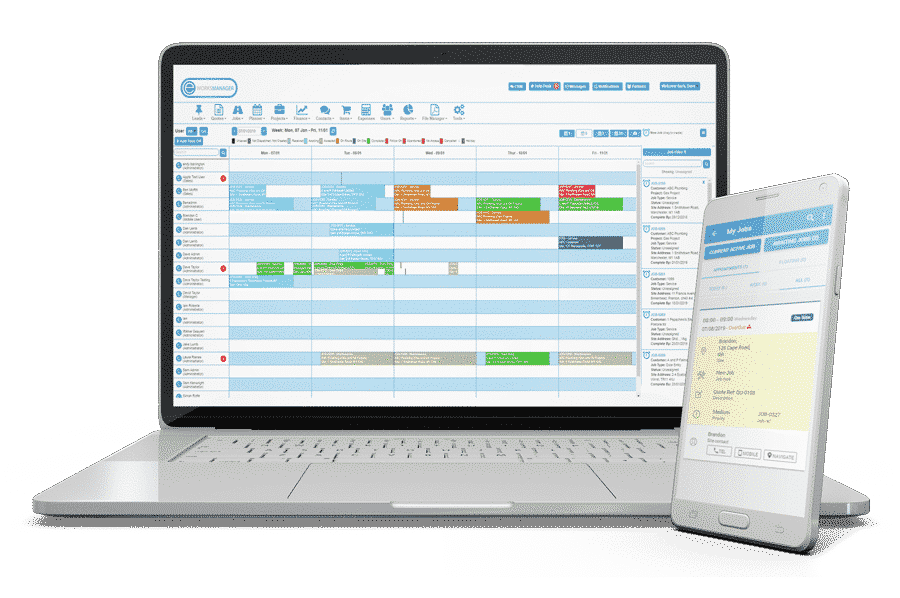 Develop your business using our Facility Management Software
How Can Eworks Manager's Software Help Facilities Management Corporations?

Any facilities management corporation knows how difficult it can be to organize everything you need for a business to run smoothly. This is especially true if you manage multiple facilities. With facility management software you can easily keep everything organized and under control. This type of software is built specifically to generate efficiency and productivity. It can change the way you manage and operate your business by making everything more streamlined and cost-effective.

With Eworks Manager's facilities management software you can call the shots for your facilities management corporation. Technicians, business owners and supervisors can use our software on a desktop, mobile device or tablet. With our Mobile App and Admin System, we offer functionality and usability.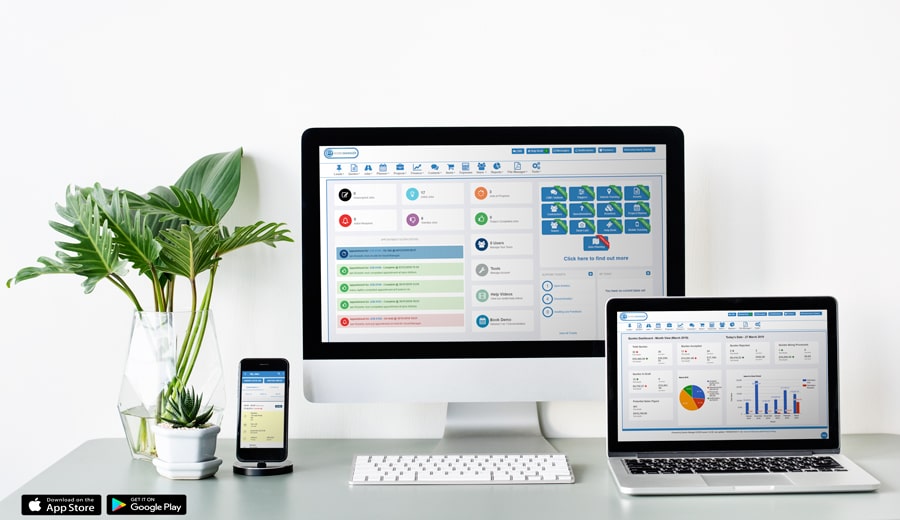 Re-active Work
With our
Mobile App
, your workforce can easily see all assigned jobs whilst out in the field. The
Customer Login Portal
also allows your clients to log jobs into the system. Once the client logs a job, your workforce will automatically be notified thereof. With our
Geo Planner
, your workforce can then easily track who is the closest field technician to the job and accordingly assign the job to the most suitable candidate.
Planned Work
Our
Job Planner
helps your staff to schedule new jobs with ease. Jobs can be scheduled on the
Admin System
or the Mobile App. Our
Work Sheet feature
also enables your work team to create and manage digital work sheets in advance for every planned job. Once the work is done, your field technicians can then complete the work sheet on site via the Mobile App, ready for your clients to sign.
Facilities Management
Because our software is built for facility management corporations, it aims at assisting in ¬¬the organization of finances for facilities as well as the planning of work. With Eworks Manager, you and your customers can log and track the progress of various jobs. As well as this, you can create ongoing jobs, job invoices, quote jobs, manage assets, track your vehicles, monitor employees in real time and much more.
Asset Management
Asset Management is an essential function for any facilities management corporation. Our
Asset Management Feature
allows you to manage, create and maintain all of your internal and customer assets within one system. In addition to this, you can also create and manage all
invoices
against assets as well as recurring invoices and jobs.
General Management
With Eworks Manager's Work Sheet Feature you and your field technicians can easily upload before/after photos against all work. This allows for quick management and client approval as well as evidence of work. Eworks also lets you choose specific rights per user on the system. This ensures that only certain staff, such as managers, can authorise jobs and send them for invoicing. Notifications are sent to management before and after jobs are completed, or if jobs require intervention.
Our all-in-one
Property Management Software
lets you see how long a job has taken and how many hours your staff have completed, therefore, allowing you to calculate staff wages efficiently. Get started today with our 14-Day Free Trial