Facility Management Software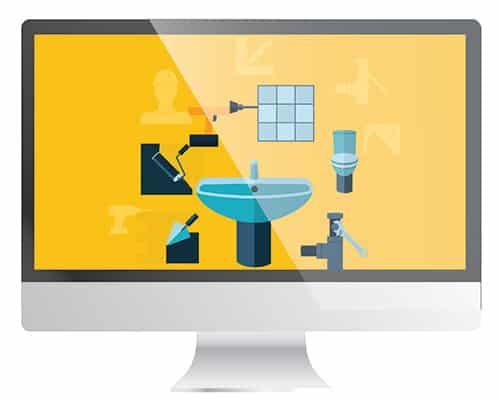 Develop your business using our Facility Management Software
Facility Management Software
How Can Our Facility Management Software Help Your Business?
Call the shots with your Facilities Management business with our leading job management software E-Works Manager. We offer an all in one job management software which can be used in the office and via our mobile app which is especially constructed for Facilities Management companies and other trade businesses.
Re-active Jobs
Our app allows your team to see jobs on the move at any time. Our Geo planner lets your customer log jobs and your team see the latest jobs logged and mapped within the closest distance. Also, with our new Vehicle Tracking System you can track your drivers live on the job within our all in one system. Our notifications section allows multiple people to work on the same job in a managed order but not wasting any time in delaying with communications.
Planned Work
The job planner helps staff schedule new jobs on desktop, mobile or tablet. Our job sheets feature enables your team to quickly create digital job sheets in advance for each planned job and edit job sheets on the move.
Facilities Management
Our software is built specifically for Facilities Management companies and assisting with the organisation of finances, past, current and future jobs. It enables you and your customers to log jobs, plan jobs, send job SMS notifications, monitor inventory, create ongoing jobs, job invoices, quote jobs, manage assets, track your vehicles, and monitor employees in real time and much more.
If you would like to find out more about the Eworks Manager Facilities Management Software, please get in touch with a member of our sales team and set up your free online demo of the software!