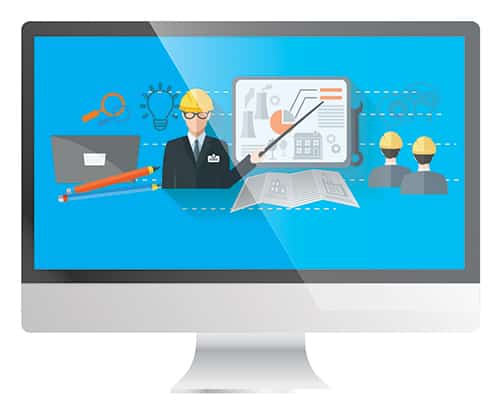 Manage and Track Your Field Staff with Eworks
Eworks Manager equips you with a powerful web-based platform to effectively manage every aspect of your service business providing real-time information and job visibility through every step of your workflow processes.
Know the Progress Of Your Jobs
It's imperative to accurately track and manage your mobile field workers. Continuously balancing urgent service tickets, scheduling and route inconsistencies, and customer issues can prove challenging without the right tool in place.
With the ability to complete electronic forms out in the field on a mobile device, you will optimize overall job completion time with fewer errors and greater efficiency.  Processing digital forms information not only reduces paper, but also expedites the information delivery to the back-office for invoicing.  The communication flow between administration and the field will greatly improve.
If you would like to find out more about our field service management software, please get in touch with a member of our sales team and book in your free online demo of the system!
Manage Time
Keep track of your fields staffs time spent on jobs
Attach files
Attach images to jobs for scheduled work
Advanced Options
Engineers have the ability to see what has happened in the past.
Plan schedules
Planning your projects allows you to forward schedule your workforce