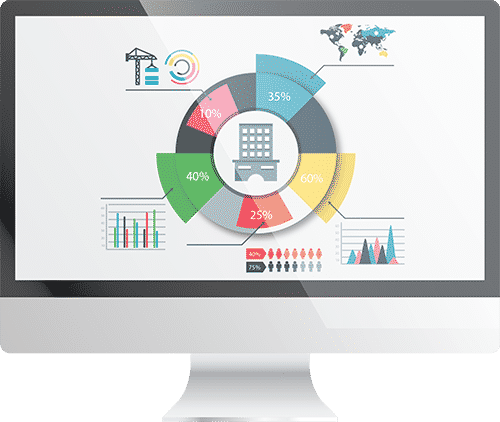 Manage your maintenance with Eworks and hit your KPI's.
Asset Management Software at its finest.
Take control of your customer assets with Eworks Manager mobile and back office admin tools.
Increase your asset profitability by organizing and managing from one system with the Eworks Manager Asset Management Software.
Benefits of Asset Management Software:
Decrease overhead and increase revenue generation
Complete timeline of historical data
Locate and track with barcode
Complete and verify maintenance inspection and warranty service documentation
Keep track of demand work orders and recurring maintenance contracts
Maintain assets easily and effectively
Organize assets for proactive evaluation of profitability
Minimize unnecessary spend and reduce risk
Step into the world of mobility and gain the competitive edge. Let one of our expert team members show you how Eworks Manager can empower your business with a free live demo.
Eworks Asset Management Software empowers you with a complete asset lifecycle management tool to create and maintain recurring jobs or service, dispatch priority work orders, automate invoices and track historical assets data. From internal office equipment, fleet vehicles to customer equipment assets,  we provide a valuable solution to fit your needs. It is fully integrated as a feature of our Job Management System as an end-to-end workflow solution.  it is fully integrated in our job management system! With a few clicks of a button you can view all your assets, jobs, services and asset components all in one system which improves workflow and makes life a lot easier.
Automate Jobs
Automate your jobs to maintain your assets
Attach files
Asset specific files can be viewed for all your jobs
Advanced Options
Engineers have the ability to see what has happened in the past.
Plan schedules
Planning your projects allows you to forward schedule your workforce