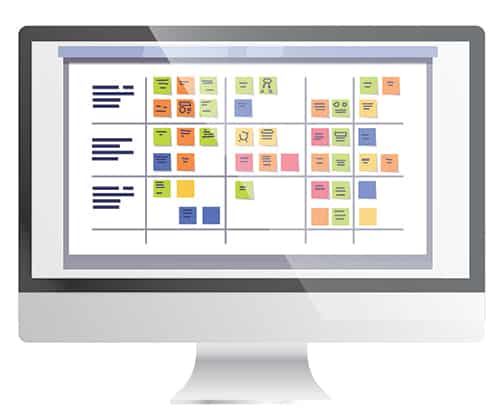 Manage your Team with Eworks
In a busy work environment, staying on top of daily activities, customer correspondence, and employee workloads can be difficult.  Whether you are managing a team for a large project, planning your work week or scheduling reminders for important dates, Eworks Manager will keep you informed.
The Eworks Task Management software is comprised of 3 components:
General Tasks
With Eworks Tasks, you have the ability to manage your jobs and appointments, or assign tasks to other users and easily set reminders and alerts.  All tasks are managed via the Task Center and are categorized by due date to help you stay organized and accomplish your work on time.
Lead Tasks
Within our leads module, the software for task management is a powerful tool for sales teams to set up tasks for meetings, events, or customer communications.  You can create a pop-up alert to make certain you never forget that important call or email.
Job Specific Tasks
Whether you need to create an estimate for a new opportunity, planning a job, or invoicing for completed work, you can create specific tasks that can be easily managed. When dealing with a specific job, these are linked with the relevant reference numbers and can be actioned quickly and efficiently
If you would like to find out more about our task management software, please get in touch with a member of ours sales team and set up a free online demo of the system!
Manage Time
Manage hourly staff productivity.
Attach files
Attach images and documents to tasks.
Time Planner
Schedule employee personal time with the time planner.
Plan schedules
Balance your labor force with efficiency.