Vehicle Tracking Software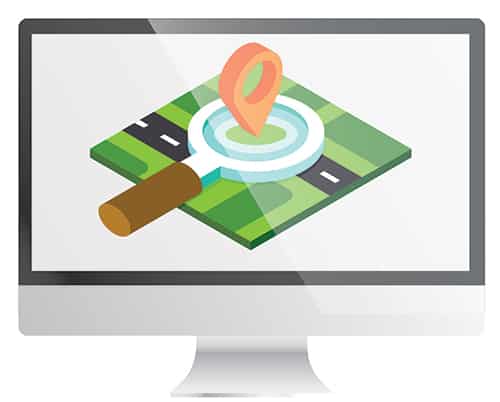 Keep your eyes on the job!
Our easy-to-use Vehicle Tracking Software helps you manage and tracking your fleet across the board!
Benefits of Our Vehicle Tracking Software:
Helps you and your business save money
Fully integrated into our job management software
Keeps effective time management
Track and trace your staff live on the job
Control driving behaviours.
Gives you unlimited history on all your drivers with our playback feature
One of the cheapest solutions on the market today!
Our Business Vehicle Tracking keeps track of your vehicles when they're out on the field and regardless of whether your drivers are parked up, taking a break or on the move to a new job you will be able to detect their specific location consistently via our map location within the Eworks system. This will help you monitor time management and inform customers on the progress of jobs. You will also be able to see how long it took your driver to get to their job, whether your driver was speeding and how long they were at their destination for.
The Eworks Vehicle Tracking System is fully integrated with our job management software which is what makes us unique, setting us apart from other tracking devices on the market. You can plan and control jobs all within one system which would save a lot of time and confusion when keeping track of past, on-going and future jobs. Our system is perfect for allocating emergency reactive jobs as you can observe and instruct your staff whilst they are out in the field.
Our Vehicle Tracking Device is one of a kind and if you're looking to save money, ditch the log books, track and trace your drivers live at any time and have a reliable system that does the job then our all in one Vehicle Tracking and Monitoring System is for you. For every business and every vehicle, get in touch today for a demo with a member of our team and see the system for yourself!
Manage Time
Manage and track your staffs time spent on jobs on the vehicle tracking map
Reports
Bring up journey reports for your drivers
Locate
See if your drivers are parked, on the move or taking a break!
Playback
Playback journeys to see what route your drivers took to their jobs