Project Management Software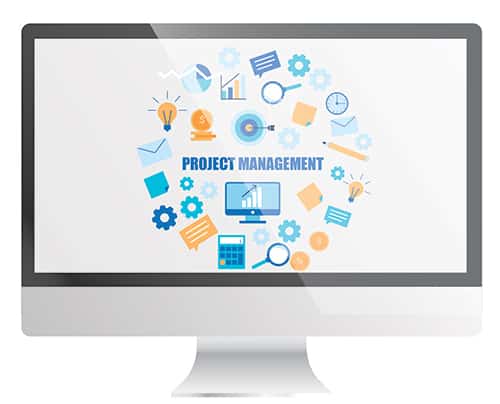 Manage and plan all your projects in our system with our project management software!
Managing your projects has never been so easy!
Managing a project correctly could make or break a business. Being able to track costings from day 1 all the way through to completion is vital. Our online project management software allows you to manage these jobs all in one place.
See below for a glimpse of what our system can do!
Create jobs, projects & job sheets from the admin system or the app
View your staff on our map with built in tracking
Create appointments for your staff by viewing their diaries
Never lose track of a job as all uncompleted jobs will require actions
Use SMS feature to alert your customer the operative is on his way
Use SMS feature to notify your operative about a new job
Send jobs straight to invoice immediately once they have been completed onsite
Attach Photos and job specifications to jobs
View notes and logging on the history of a job so you don't miss a thing
Obtain a signature from the customer on the APP for approval and confirmation of a job
Email / Print your job sheets directly to your client for their records
Comprehensive management reports available
You can set the parameters of the project and then simply start creating your jobs for your workers. Plan these jobs out and everything that happens will be reported back to you. You will be able to see all job costings, related Purchase Orders, any expenses that have been captured, profit per job and a percentage breakdown. Get in touch today to find out more!