ERP Software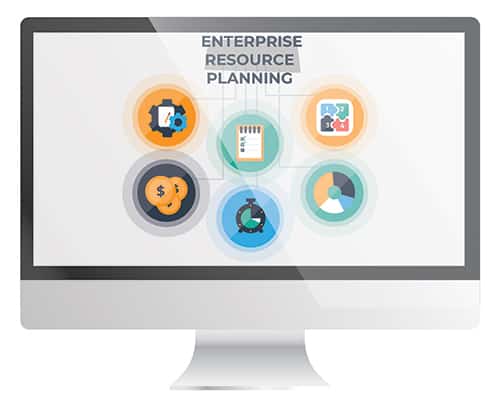 Enterprise resource planning - One System - One Solution
Enterprise Resource Planning
Are you a maintenance company looking for an all in one software to manage your jobs, sales, staff and manage your all-round business? If so, Eworks Manager is the perfect solution for you!
ERP stands for Enterprise Resource Planning and what this basically means is having a manageable business operation software that keeps your business organised using an all in one system with several different integrated applications to manage certain aspects of the business such as IT department, HR, General Office etc.
Eworks Manager is an ERP software as it keeps your business organised all in one place. The aim for our ERP solution is to make you feel at ease having all your information in once place, to produce work productivity, grow profit and view your business at a 360° angle.
Our ERP software offers many benefits and here is just a handful:
•Manage and assign jobs across the field
•Manage leads
•Full scope view of your business – creating reports on different sectors of the business
•Manage company finances – customer invoices, credit notes, expenses etc.
•Available integrations – Sage, Xero, Quickbooks etc.
•Keep customer data all in one place with our CRM system
•Manage staff accordingly – Track whilst on the move via our Geo Planner, Vehicle Tracking and Time Planner
•Track company assets – distribution, location and organisation of company equipment
•Manage inventory – managing stock control, warehouse process, deliveries etc.
•Improves work flow
Above are just a few benefits our ERP solution has as we wouldn't want to give too much away! We would love to have chat and discuss why we think our all in one job management software is right for you and your business, but why take my word for it right? Try it for yourself with your 14-day free trial of the software!