Scheduling Tool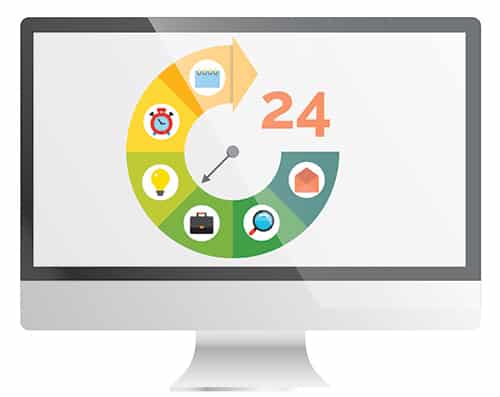 Create, Appoint and Manage Jobs with Eworks
With Eworks Manager, scheduling jobs couldn't be any easier! With our scheduling app, all your mobile users will be able to manage their assigned jobs and either accept or decline! Your mobile users can now even create and schedule jobs in themselves via the mobile app!
With the app, your mobile users can even join other jobs that your other operatives are working on to make jobs quicker, making the customer happy with the service provided. Your mobile users can even check other user's diaries by clicking onto the calendar feature, to see what other people are working on, but don't worry, your users can only do this if they have been given permission to, so you are in control of what information can be shared with one another!
Eworks Manager is the perfect sales CRM software as you can easily plan, keep track and manage all jobs within the mobile app. You can also manage your sales team for appointments or your workforce for installations via the mobile app!
If you would like to find out more about our scheduling app, please contact our support team and set up a free online demo of the system today!
Schedule Work
Book in jobs on the mobile app
Attach files
Attach photos and documents to jobs
See Your Teams Diaries
See who is available for reactive work
Plan schedules
Planning your projects allows you to forward schedule your workforce