Employee Monitoring Software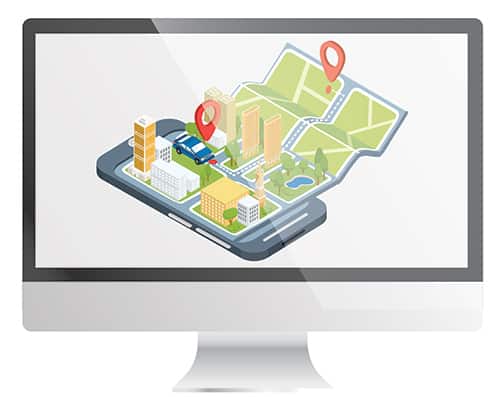 Monitor Your Employees with Ease!
Monitor your Employees with Ease
With Maps built into most smart devices now, when you receive a job we let you know where to go. Our employee monitoring software will take your current location and then give you directions to your next job.
In the admin system you can also see where all your users are at all stages of the job. Using maps can help you plan your jobs as well, making sure you're not having operatives travel in a zig zag fashion, thus wasting time in the van.
Use maps to help you plan, execute and track giving you peace of mind knowing the location of your workforce.
If you have purchased our vehicle tracking system you will also be able to track your cars and vans on a live map and assign them jobs to do from Eworks. Our vehicle tracking solution keeps track of your vehicles when they're out on the field regardless of whether your drivers are parked, taking a break or on the move to a new job, you will be able to detect their specific location always! Having all your operatives and jobs in one system helps you keep control of your business.
If you would like to find out more about our employee monitoring software and how you can keep on top of your staff, please get in touch with a member of our support team and set up a free online demo so we can show you exactly how this works and answer any questions you may have. 
Clock In
Your employees can clock in and out via the Eworks App!
Attach files
Your field staff can attach photos of the work that's been done on a job, so you know what work has taken place
Advanced Options
See their location when they have updated the status of an appointment within our job history!
Plan schedules
See what jobs your workers have been assigned via the time planner and assign work