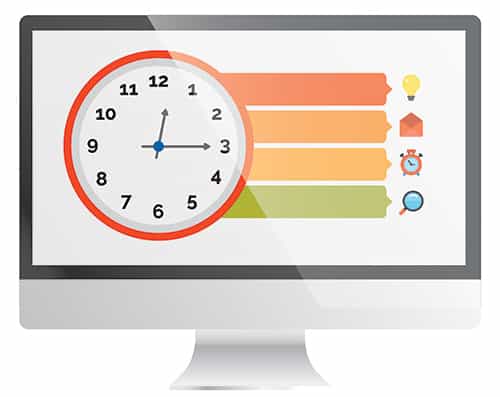 The Perfect Scheduling Software for Your Business
Scheduling Software
Using Eworks Managers scheduling software will keep your business organized and well prepared for ongoing projects and recurring jobs! It's is easy to use for your office staff to set up and to schedule engineers and contractors for future jobs and keep track of your field service maintenance and staff.
With our recurring jobs feature you can plan ahead and create jobs that reoccur every week, month or year, depending on how you set it up! Once you have set up a recurring job this will then automatically create jobs within the system when they're due with whatever re-occurrence rule you have set and you can even choose when you would like the job to show up on the system before it's due date!
Once created, you can then manage your workforce to complete the jobs off and manage your company projects all within one system!
Our scheduling software has a planner that gives you full control of your jobs using a simple, quick and effective system. This helps you organize your jobs using a simple drag and drop system, you simply drag one of your unassigned jobs displayed on the right-hand side of the planner and drag it onto a staff members 'diary'. Once placed there you can then click and hold the edge of the 'job box' to change the time range of the job and click save so the jobs stays put. This is a great way to allocate jobs as you can see right in front of you, what members of staff are available and work around their diary's.
Once a job has been assigned to a member of staff an email and/or text will be sent out to them telling them that their planner has been altered. They can then check the planner on their mobile device or a computer to see any changes made. They can then also either accept or reject the job, which will then notify you, so if need be you can allocate the job to another member of staff that is available.
The planner is also a very useful tool to keep an eye on jobs all simplified as we use a color key to simply outline the status of each job. The Colour Key will show you the progression of a job such as completed(green) or cancelled(red). This can be very helpful when dealing with a high number of staff as you are able to see cancelled jobs easily which you can then follow up and act.
The Time Planner will also allow you to manage and track all Future Jobs. Future Jobs are all scheduled, unassigned Recurring Jobs, whether they are planned to take place weekly, monthly or yearly. Simply activate the option to view all Recurring Jobs on the Time Planner and as they are scheduled to take place you will be able to slot them in with a field worker that is or will be available. You are able to plan before the job needs to happen which allows your office staff to be proactive.
If you would like to find out more about our scheduling software, please get in touch with a member of our sales team and book in your free online demo of the system. 
Automate Jobs
Set up recurring jobs daily, weekly, monthly or yearly
Attach files
Attach images and documents to recurring jobs
Allocate
Allocate appointments from recurring jobs
Plan schedules
Planning your projects allows you to forward schedule your workforce