Estimating Software - Creating Professional Estimates for Businesses on the Move
Manage and Send Estimates to Customers from One Efficient System
Eworks Manager's Estimating Software is the ideal sales and estimation software for generating and managing quotations. Flexible and user-friendly, it allows you to create estimates, easily convert leads to estimates and manage your sales the right way, all within one system!
Our system is great for small, medium, and large companies like construction, electrical, contractors, building companies, drywall, and roofing businesses. You can manage potential customers, estimates, and converted estimates all within one system. You can also keep track of the sales appointments that have gone through and which ones fell as everything is stored on the system.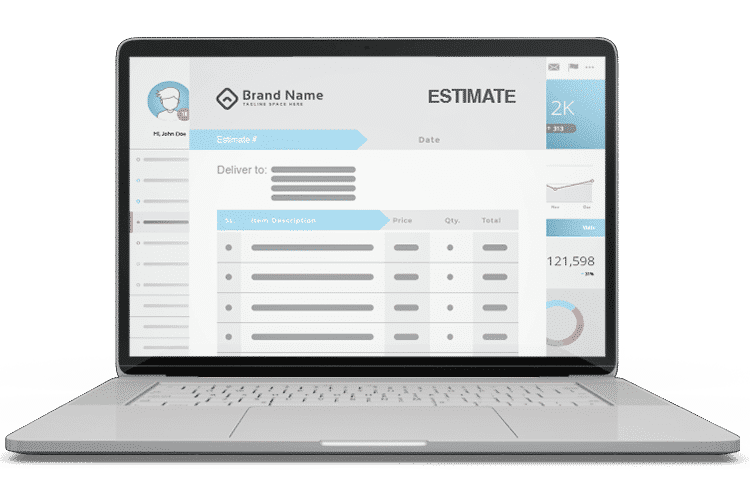 Creating Estimates has never been simpler!
With quick and easy estimate generation, you can respond to inquiries fast and gain more leads. Create estimates online using our cloud-based system, or on the Eworks Manager Mobile App from any device, anytime and anywhere. Estimates are stored on the system for future use and duplication, and they can be printed or emailed directly to the customer from the system.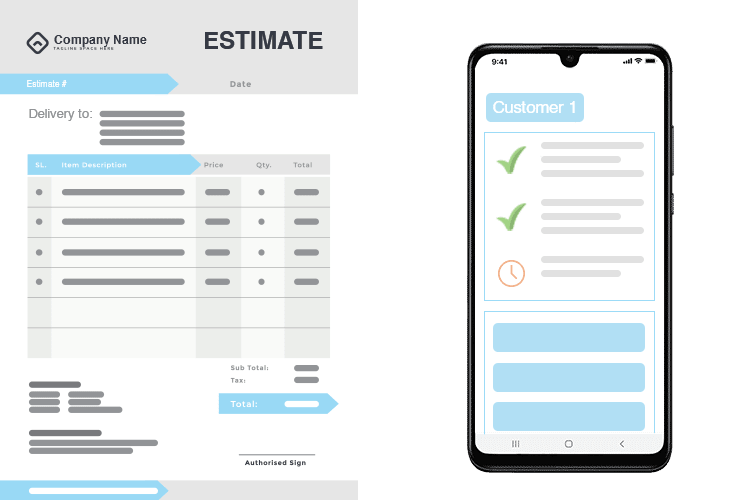 Customized Estimate Templates
Customize your quotes to match your company's brand and structure. Choose from an existing template or create your own.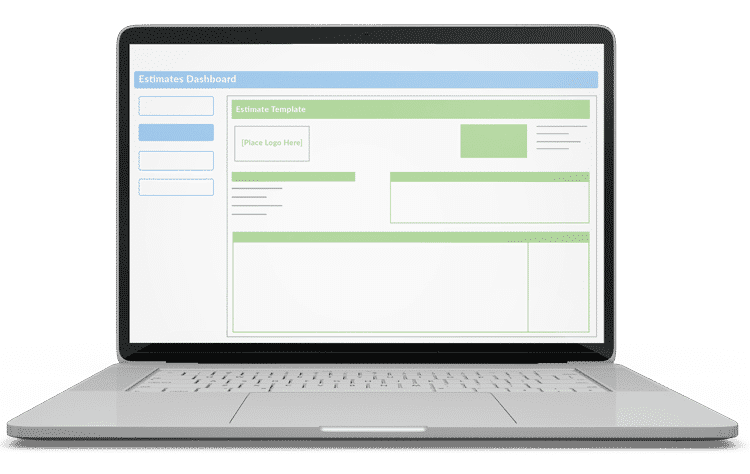 Convert Estimates to Jobs, and then an Invoice.
Convert estimates into jobs without losing any data. Jobs can be converted to invoices and sent straight to the customer from the system. All sales process history is stored in the system, allowing you to keep track of every aspect of your business.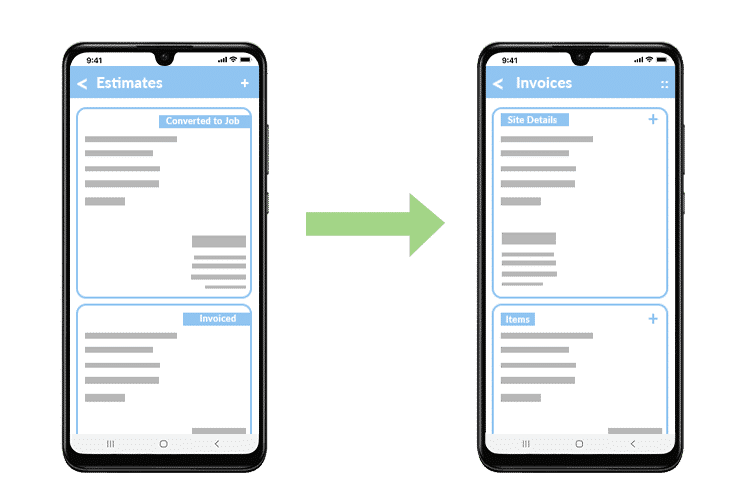 Full Business Reporting
You can see the status of your estimates for future sales and conversion tracking. With our extensive administration reports, you can view your profits and see which employees are bringing in the most business. Our Business Intelligence Software integrates with leading accounting software such as Xero, Sage One, and Quickbooks for your convenience. You can also export important information needed for your accountant or bookkeeper.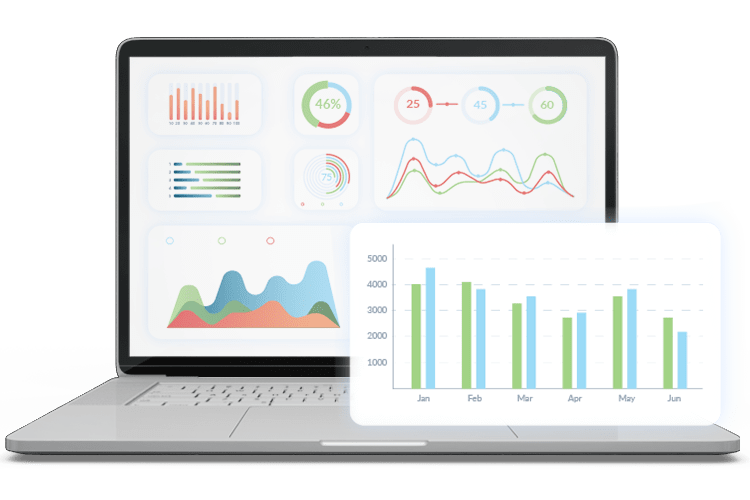 The Complete Business System
Take a look at these other features that would benefit your business
Estimating Software FAQs
1What does Eworks Manager's Estimating Feature do?
Eworks Manager's Estimating Software is the ideal sales software for generating and managing quotations. It is adjustable and user-friendly, allows you to create estimates easily, you can convert leads to estimates quickly, and manage your sales all within our system. Our system comes with a full CRM section. This ensures all calls, emails, tasks, notes, and complaints are followed right from the estimate to the invoice.
2Is a Job Estimating System suitable for my Field Service business?
If you want to ensure your business is always producing accurate and professional estimates, the answer is yes. An estimate software can help sales run smoothly and speeds up the invoicing process after a job.
Eworks Manager's cloud-based estimating system offers greater flexibility, which is best for any business with multiple sites or field operatives. Our Mobile App allows field workers to create estimates on-site from their devices, speeding up the job process.