Expenses Management System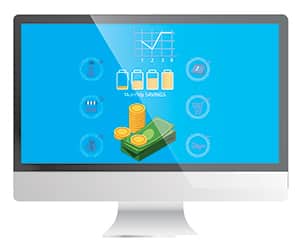 Assign all your expense costs to your jobs and report and manage operative payments
Accurately report and track all associated expenses with the Eworks Manager expenses management mobile tool.  It enables you to track all your expenses when and as they occur. This allows costs to be assigned to specific jobs and allows you to see the true profit of every job and customer.
Record expenses against jobs, report and manage employee reimbursements incurred in the field. Whether for additional fuel or materials needed to complete work orders, expenses are easily processed.  Create billable or non-billable expenses, so you have a log of each expense and can accurately track profit.
You can assign expenses to a project, invoice or purchase order for easy adjustments and calculations for accounts receivable or payable.  Eworks Manager has predefined reports to generate weekly, monthly or annual expenses, filterable by customer or job, for accurate revenue projections and cost management.
If you would like to find out more about our expenses management system, please contact our sales or support team and book in a free online demo of the system!