Be the go-to for any plumbing solution this holiday season
The holiday season has arrived, and your customers have already started preparing for the festive season, gearing up to host parties, and getting ready for the family to stay with them. With all the extra cooking, visitors, and get-togethers, the increased usage could put a strain on your customers' plumbing systems. With so many guests joining your customers for the holidays, they can't afford to have plumbing that's out of order.
As the demand for plumbing services slowly starts to rise, get ready now for the holiday season with promotions and adverts to market your services - particularly the ones that address the most common plumbing problems that arise over the season. Push these services and get the word out that you're the go-to for common plumbing problems over the season.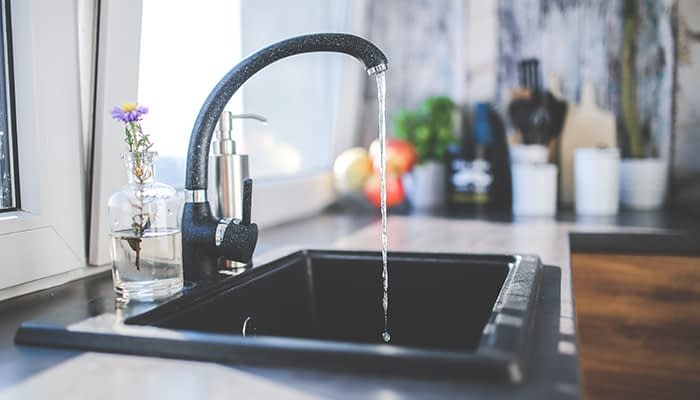 Leak repairs

Leaky faucets are a nuisance, but an undetected leak can cost your customers a pretty penny too. Leaks that go unfixed can increase water bills, water stains, mold, and drywall damage. Before guests arrive for the holidays, customers may want to have dripping taps and leaky toilets fixed, or they may want to get a plumber to check for undetected leaks to avoid any plumbing disasters over the holiday season. Get in touch with your current customers to let them know you're available to check and fix leaks and advertise this service to prospective customers as a means to avoid an emergency.




Drain cleaning

Because your clients can't see drains, they're not always interested in drain cleaning and maintenance, but you know that it's easier to prevent a drain issue than it is to fix a drain issue. Share this with your customers when you're promoting your drain cleaning services for the holidays. Most plumbing problems can be prevented with drain maintenance, so customers may be keen to invest in this service before the holidays to avoid plumbing problems. You may want to run a promotion for drain cleaning or at least focus on the benefits of preventative drain cleaning when advertising for the holiday season.




Water heater maintenance

We're heading towards winter, and a shortage of hot water is no fun when the weather is cold. If your customers have guests staying with them, they won't want to have little or no hot water. More people using water means that the water heater will be working overtime, and a water heater that's already working slowly or inefficiently will take the strain. As water heater maintenance should be done annually, encourage customers to do their yearly check now. A maintenance check can prevent temperature fluctuations, low water pressure, lack of hot water, and leaks, all of which are issues customers want to avoid at this time of the year. Make sure you're ready to offer water heater installations, too, should anyone require a replacement after you've done an inspection.




Garbage disposal repair and installation

Your clients will be spending more time in the kitchen, cooking for parties and dinners to entertain friends and family. With large quantities of greasy foods being prepared, there's a good chance you'll have customers knocking on your door. You'll probably be repairing many broken garbage disposals after someone accidentally puts meat bones or leftovers down the disposal.


Why not take advantage of Field Service Management Software this festive season and keep tabs on all your upcoming jobs, schedule new jobs on the fly, and ensure your customers are kept happy.
We use cookies to ensure that we give you the best experience on our website. If you continue to use this site we will assume that you are happy with it.